Tickets
Whether it's shopping for your new wardrobe or experiencing the atmosphere and drama of the catwalk, a fabulous day out with friends or a VIP fashion experience like no other – Fashion Weekend Sydney has ticket packages to suit your perfect fashion event experience. There are four types of tickets available to Fashion Weekend as outlined below:
---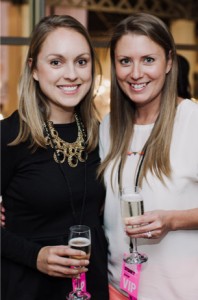 BE A FASHION WEEKEND VIP
THE ULTIMATE WAY TO EXPERIENCE FASHION WEEKEND – TICKETS STRICTLY LIMITED AND AVAILABLE IN ADVANCE ONLY ($99)
Experience the front row luxury of the real fashion pack – the VIP Experience brought to you by Bondi Road includes:
Front row seats in the Catwalk Show
Access to the exclusive VIP Lounge where you can enjoy three complimentary drinks
An exclusive bar for any additional drink purchases
Access to the SHOP Til You Drop Designer Sale where over 100 designers will be selling their collections at reduced prices
A private bathroom in the VIP Lounge
A gorgeous VIP gift bag including fab sponsor goodies! Including a fabulous NP Set Shanghai Ginger Body Scrub and NP Set New York Eyeliner in Charcoal (valued at more than $30!)
The VIP Experience is available on all days of the event, however there are very limited ticket numbers available so we recommend booking early as tickets are only available in advance.
---
TICKET FAQs
ONLINE TICKET SALES
Buy in advance online and save! Advance ticket sales end at 5pm on Thursday 15th May. From this time, tickets can be purchased online from Ticketek at Box Office prices. If you purchase your tickets online, you will need to select one of the following delivery options;
Ezy ticket – Customers will need to print their ticket at home and can walk straight to the gates (NB there is $10 reprinting fee if customers did not print their tickets at home)
Venue collect tickets – Customers will need to bring Photo ID and Credit Card to Box Office to collect tickets.
Lost Tickets – Customers will need to go to the Box Office and pay a $10 Lost Ticket Fee
NB All promotional codes expire at 11:59pm on Wednesday 14th May.
BOX OFFICE TICKET PRICES
Silver (Entry* only): $20 ($30 Opening Night)
Gold (Entry* and a seat in the catwalk): $40 ($50 Opening Night)
Platinum (Entry* and a front row seat in the catwalk): $50 ($60 Opening Night) **Limited tickets available
VIP (Entry* and the lot, see below for full details) $99 – available in advance only **Limited tickets available
*Entry includes access to the SHOP designer sale, AND the Beauty Hub
BOX OFFICE OPENING TIMES
Thursday 15th May: 4:30-8:30pm
Friday 16th May: 11:30am-8:30pm
Saturday 17th May: 9:30am-4:30pm
Sunday 18th May: 9:30am-4:30pm
The Ticketek Box Office is located at the entrance to Fashion Weekend, outside the Hordern Pavilion and Royal Hall of Industries, Errol Flynn Boulevard, Moore Park.